After experimenting and trying recently with the Tamiya Weathering Powder (check out my earlier post on the weathering powder and application on my 40k Rhino.), I managed to get hold of the Tamiya Weathering Stick to experiment with some more weathering effects on my 40k tanks.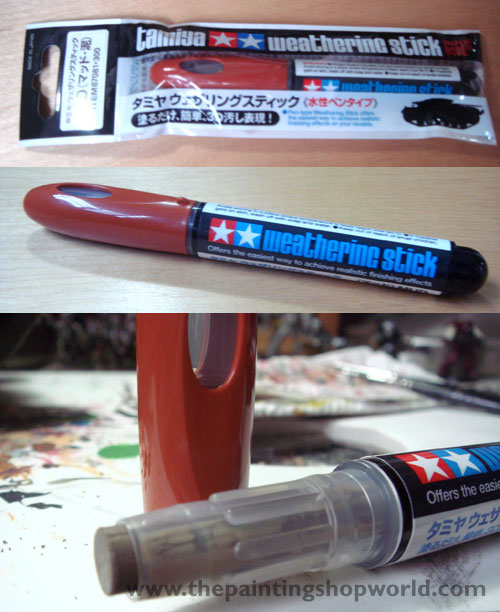 The weathering stick will create mud weathering effect. It is like a pen style applicator. Open the cap, and you can see the pen paint. Touching the pen paint tip, it feels very much like semi dry paint. You can turn the pen applicator to reveal more of the pen paint, very much like how a lipstick would function.
I think it will very suitable on my 40k tank tracks to create mud effect on the tank tracks and door way areas. Will be trying them out on my 40k Daemonhunter Land Raider. Stay tuned…

FOR THE EMPEROR!