I have a Stormraven for my 40k Grey Knights, have always wanted to get it out of the box and have it painted. But it never happened. The default Stormraven I always felt that it is a little to short in length. As a assault carrier, I thought it should be a little longer in proportion. Anyway, I got the Chapterhouse Stormraven extension kit, but I still never managed to get it painted, haha, so much for motivation.
But still in the end, I managed to get 2 Stormravens painted, but it was for clients' commission projects.
The first one I painted was the Blood Angel Stormraven. Colour scheme was the usual Blood Angel colours. The challenge was assembling the kit. Some of the parts like the interior and cockpit all needed to be painted first then it can assembled. The assembling of the main chassis has to be perfectly glued well, and held on together with masking tape and rubber bands. Once the glue dried, the wings and the rest were a breeze.
The Stormraven was painted in basic Citadel Mephiston Red, washed with Citadel Carriburg Crimson, then layered with Citadel Mephiston Red and Evil Sunz Scarlet.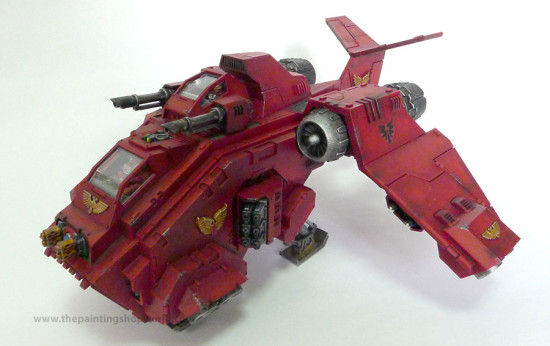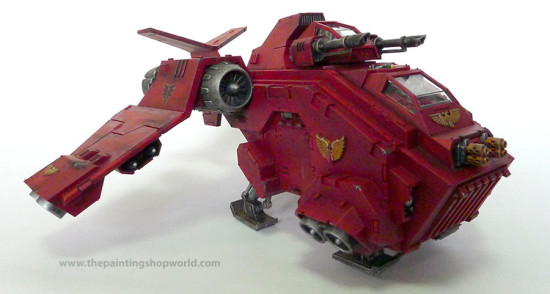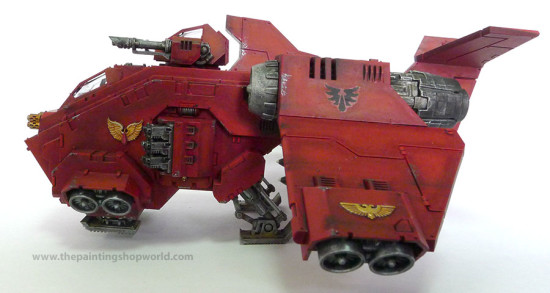 The next Stormraven from another client was also for Blood Angels, but its a Death Company Stormraven. Now with previous experience, assembling the Stormraven was a breeze this time.
Black is a challenge to paint. The Stormraven was done with basic black, then layered and blended with Citadel Administratum Grey for the shading.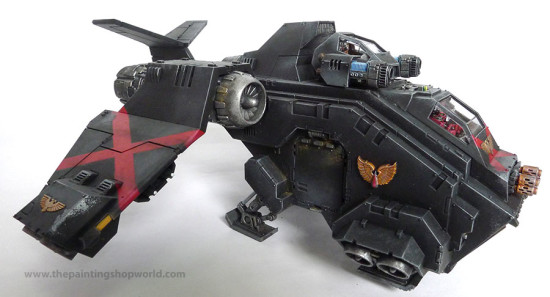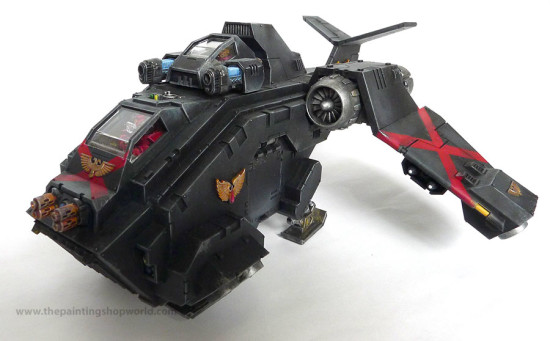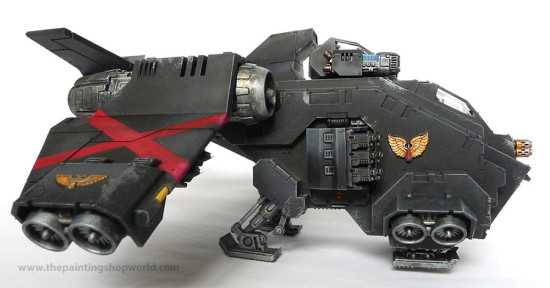 Though both of them looks awesome when completed, I still feel that they are still too short in proportion. Guess the correct feel length Stormraven will be my own Stormraven I am painting. When..? Haha, for now its staying as a collection. Cheers!