Finally I managed to complete my 40k Imperial Guards Command Squad 802. Now, my troop 265 can receive orders from the command squad… haha. The last time troop 265 was in the heat of battle and their voxcaster was having some intermittent failure.
"Squad 265 to Command Squad, do you copy? ….. Sir… do you copy?"
"Command Squad 802 copy! Hold your position and await reinforcement support!"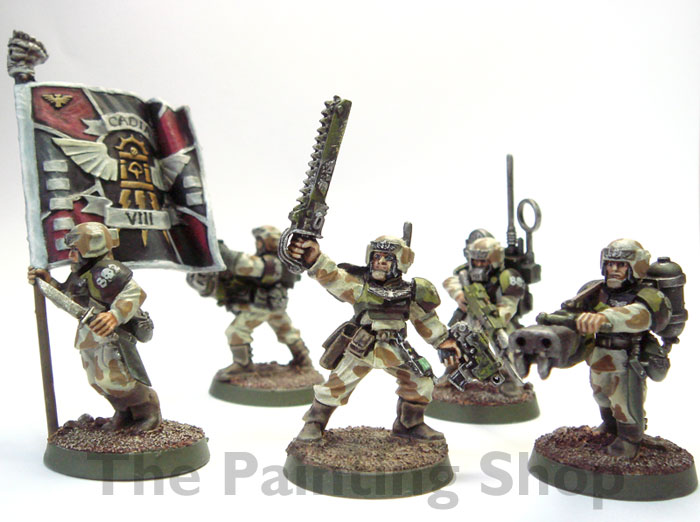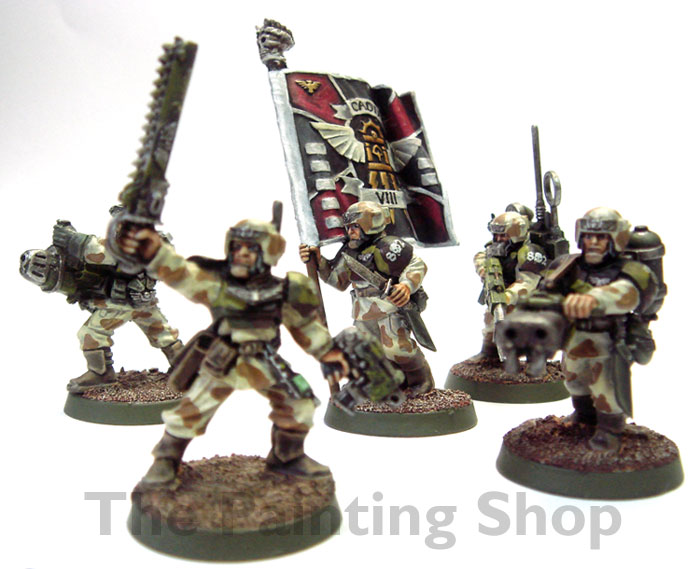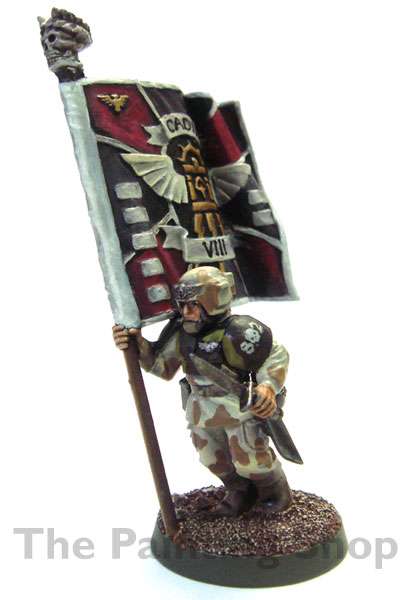 I had fun painting the Imperial Guards Command Squad Platoon Standard. I followed the general colour scheme for the standard banner from the Codex. Looking forward to painting the HQ command standard as well. The Imperial Guard Command Squad Heavy Flamer is converted with the combined generade launcher and two flamers head (see earlier post).
Now, let me decide what would be my next miniatures to paint…
FOR THE EMPEROR!