Wow… Another of my ordered miniature popped into my mailbox yesterday. It is my first McVey Studio miniatures ranges. I guess more to come as I get hooked on to other make and brand of miniatures besides GW.
I ordered the Kara's Last Stand. Just as I got interested and noticed how Kara was full of character in her pose fighting the enemy, and fending her last stand, I thought maybe I could order the previous release of her which was, Lt. Kara Black, for collection as well. Only to find out, Lt. Kara Black is already sold out and out of production. Anyone have Lt. Kara Black, and willing to let at at a reasonable price?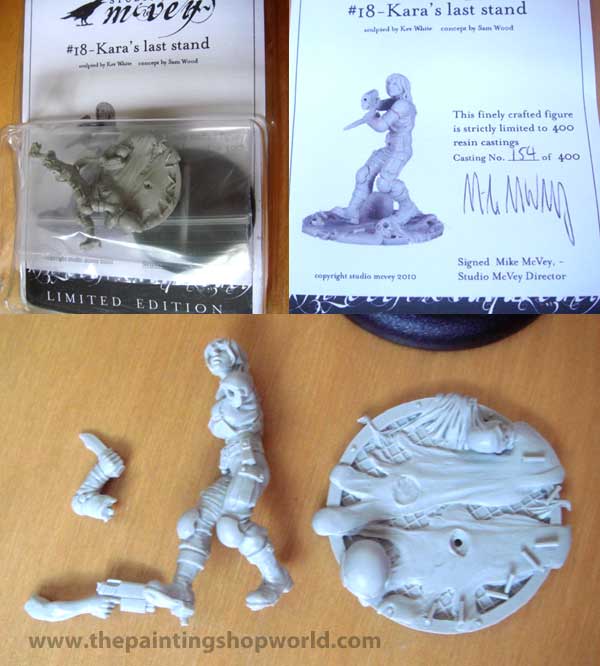 Kara comes in a limited edition resin sculpt. Mine is the 154 pc out of 400 limited edition, and its signed by Mike McVey himself. Cool! I must say as usual, resin sculpts are pretty detailed. The facial sculpt is nicely done, plus the details on the base and her attire are all well sculpted and detailed. I am definitely looking forward to painting her. Give it all you got… Kara! Cheers!