With my recent old metal Grey Knights refurbished, I decided to "upgrade" my new Grey Knights Purifiers as well. Quite a while back when Chapterhouse released the ammo belts for bolters, I was extremely thrilled. I have always been a fan of the old Grey Knights design with the ammo belt for the storm bolters. The new Grey Knights will the ammo clips just chucked to the side of the storm bolters was a disappointment for me when it was released a while back.
The ammo belt from Chapterhouse is made from white metal. It has 3 ammo belts in a single sprue. The length and twirl of each belt is different. This gives a variation in assembling. The details are reasonable well with little to clean up.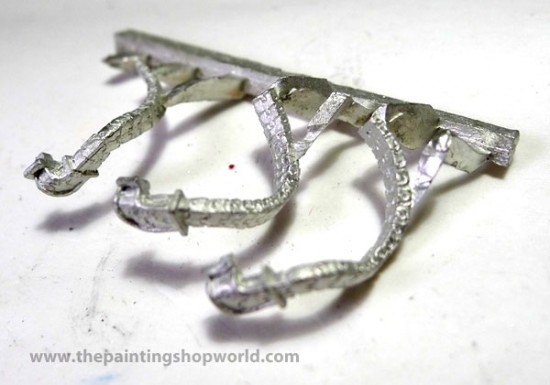 I decided to "upgrade" these ammo belts for my Grey Knights Purifier which I finished way back. Pulled out the plastic ammo clips from the Grey Knights, and I attached the ammo belt. The fit was ok, when little minor filing to clean up, also partly due to I am upgrading from the ammo clips. If assembling from kits, I think it should be easy to assemble with little cleaning up. The best part of the ammo belt being white metal is, it offers flexibility which allow it to be bent with fingers and adjusted to suit different pose for assembling.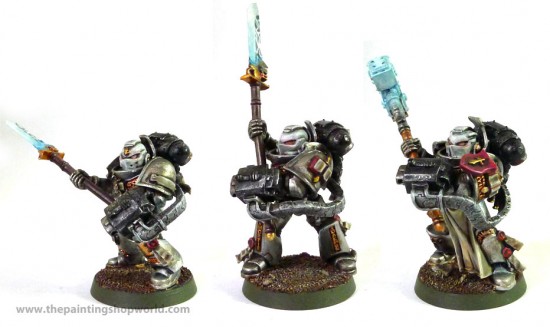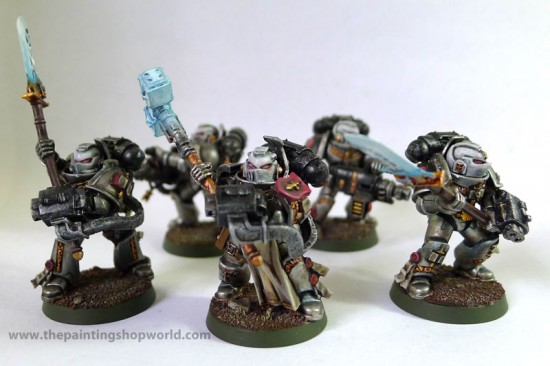 I managed to assemble them up neatly and got it painted. Based it black as usual, followed by Citadel Gun Metal, washed with Nuln Oil, then dry brush highlight with silver and white. I am must say they are awesome since I am a fan of the belt ammo design. Think I will add-on to finish another 5 Grey Knights with the belt ammo to form a 10 men Grey Knights Purifiers. Been a while I say it… For the Emperor! Cheers!