One of my favourite project was the 40K Eldar Harlequin. At first I thought client wanted to follow the Games workshop Harlequin jester style. The checker design would definitely be a challenge to paint, but my client had other ideas in mind.
As he was a fan of David Bowie and his Ziggy Stardust bands, he wanted a style that resemble them in the 70s 80s era.
After much research, I applied most of the Stardust band costume design onto the Harlequin troupe. The faces were all painted with the red ligntning design like David Bowie's band.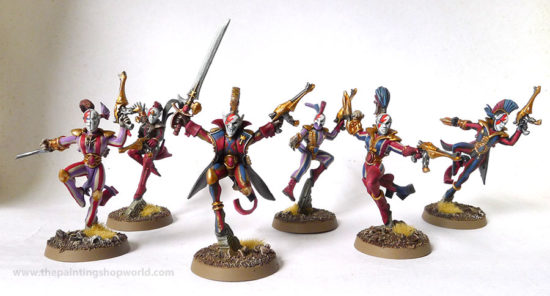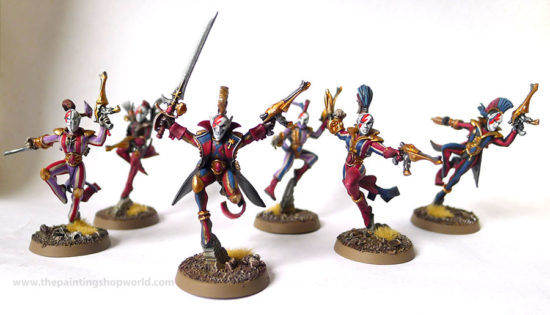 I was excited about the idea and concept, a bit worried that the outcome might not be as expected. But, wow, the final outcome were amazing. Together as a unit of Harlequin, there were very amusing and awesome to look at! Cheers!