Next commission, its my all time favourite miniature, Kingdom Death Flower Knight! I was definitely very excited to paint the Flower Knight. I myself have the Flower Knight as well. Guess I will be painting the Flower Knight 2 times.
The colour choice was requested by client so I followed as close to what he wanted. For the 50mm base, I used a resin base from Fenris. I assembled a stone wall with some cut up blue foam, twisted some wires and sculpted a tree.
Once the Flower Knight was assembled onto the resin base with the wall and tree sculpt, I can feel the essence of the forest and the power of the Flower Knight… Haha. This sure make me motivated to get my Kingdom Death miniatures to paint!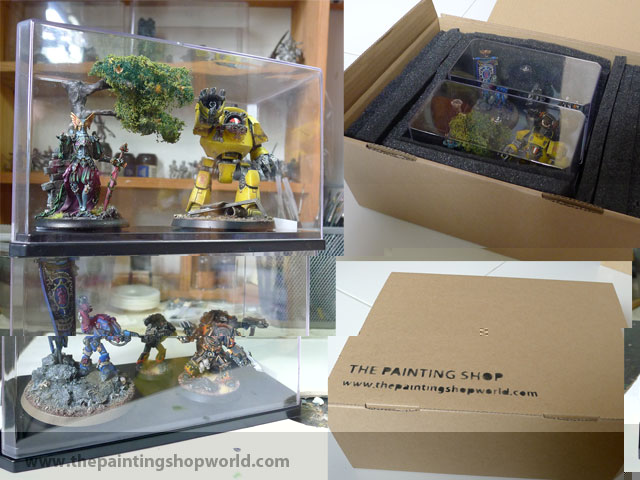 So all my 6 miniatures all done up. As the 25th Anniversary Marine and the Flower Knight were very fragile, I had to blutack the miniatures to the base of a display case, and packed them in a box. Now, all ready to deliver!