I was at my local store yesterday, when I saw the Dust Tactic miniatures. One of the box just caught my attention and I just could not resist it. I bought myself a box of the Dust Tactics miniatures, Axis Laser Grenadiers Squad. It simple reminded me of the Japanese anime Jin Roh, which is so cool!
All along after viewing some of the review videos online and such for Dust, my thoughts of Dust Tactic miniatures has always been imprinted with an impression that its more toy like than serious detailed miniature like GW's. Not expecting anything amazing, I opened my first box of Dust Tactics.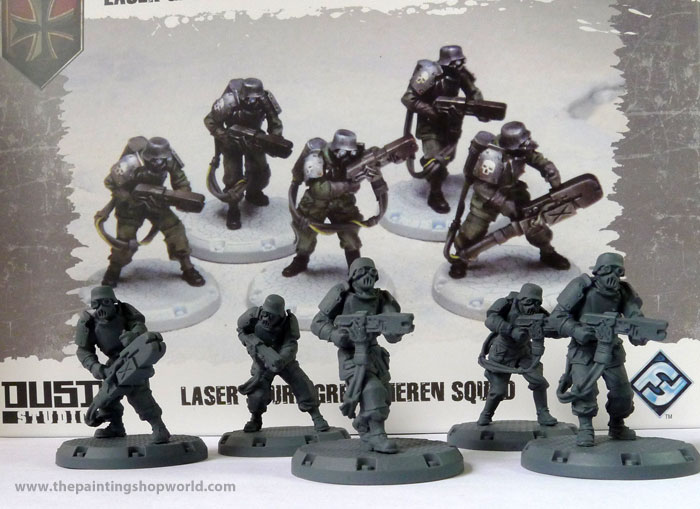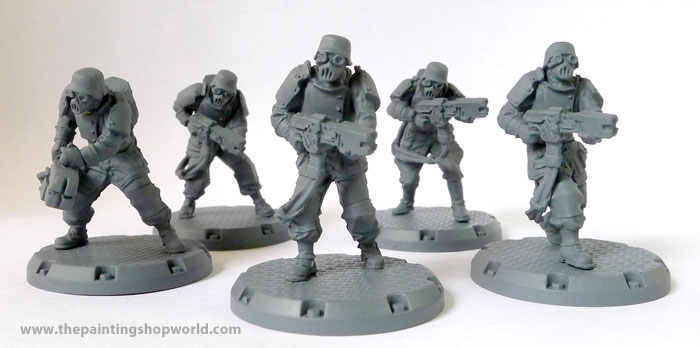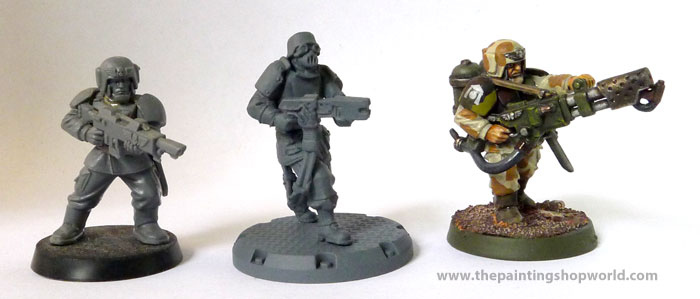 Each Dust Tactics miniature is packed neatly and wrapped in a small zipped bag. Included is a card stats for the Grenadier as well. Once they are unwrapped, I must say, I am impressed. The miniature comes based coated in grey colour already, which makes it convenient if one need to start painting straight away. The quality of the plastic feels good. It's a bit slightly softer with a little rubber feel if compared to GW's typical plastic type. The details on the miniature are nicely sculpted as well. There are slight mould lines here and there on the miniature, but I guess it can be cleaned up if you are into detailed modelling.
The miniature's waist and head can be turned or rotated for a different angle post. The only thing is, there is a slight gap on the waist, as the torso is rotateable. I guess this can be fill up with green stuff and sealed up with a permanent pose. (check out the comments where Allan offer tips for fixing the gaps) Finally, the miniature is nicely sited on a base with a metal hatch texture.
If painting is not your area, I guess straight out of the box, they good to go for battle! For me, I got to have it painted before they are into battle! So Dust is cool to anticipate that their products will appeal to 2 groups of people.
Overall, I am impressed with the quality and sculpt of the Dust Tactics miniatures. For a board game with expansions, it left me with a totally different set of impression, Wow! I guess, I am looking forward to getting it painted and possibly gaming with it! More Dust! Cheers!