With the recent growing interest in other make and brand of miniatures besides Games workshop, I always wanted to collect and paint some real military miniature soldiers. I have always been dreaming and telling stories in the realms of fantasy and science fiction. Sometimes, having a look at some real world miniatures sort brings me back to down to earth, haha.
When Black scorpion miniatures had a contest a while ago, it gave me a good reason to get some military miniatures. Anyway the Black Scorpion contest was a while back when I entered, did not walk away with any prize though. I was guessing choosing a military miniature soldier to paint for the contest seems like a slingshot, as I guess other participants would have chosen fantasy or science fiction miniatures where the imagination opportunities are much more. But still, I enjoyed painting the military miniature. Check out the other entries here.
Before I started, I did some research on the camo pattern for the current military soldiers. I wanted to paint a desert camo theme. The challenge would be to paint a modern desert camo digital print on the uniform. Did quite a few test paint on some plastic pieces before I started on the military miniature.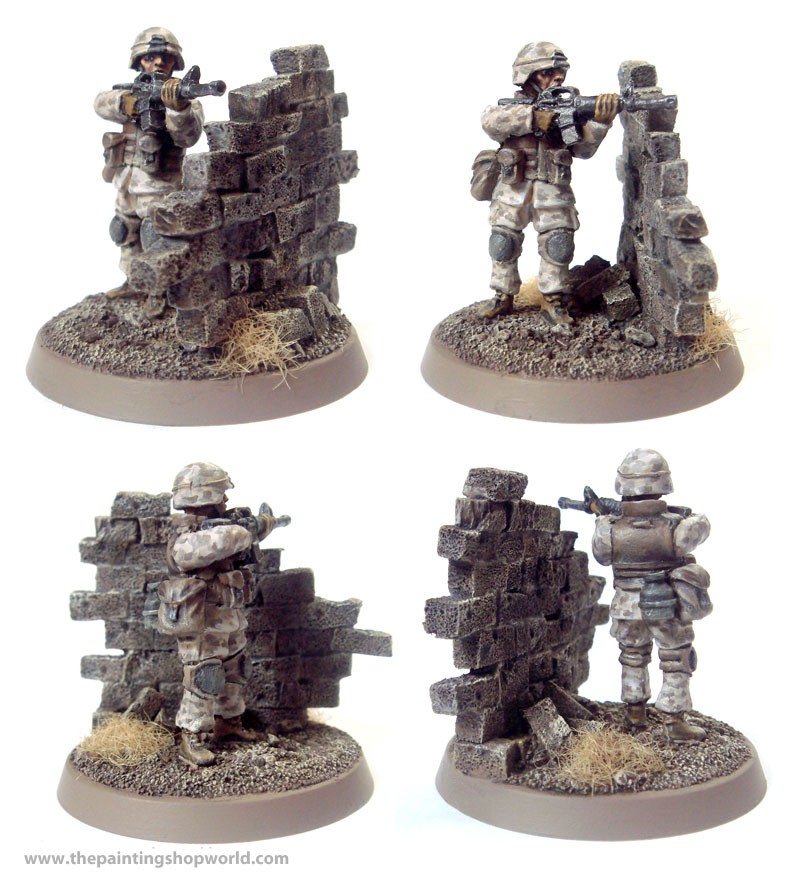 Well, the results in the end turn out to be ok only for me. I felt that I had painted the camo pattern blocks too big. Even though I reminded myself constantly that the new digital print is in tiny blocks, I still end up painting them slightly bigger than I anticipated. I managed to get another military miniature painted, trying to achieve a better camo print, but still it did not turn out as I expected. But overall, as a whole, the military miniature soldiers still looks good.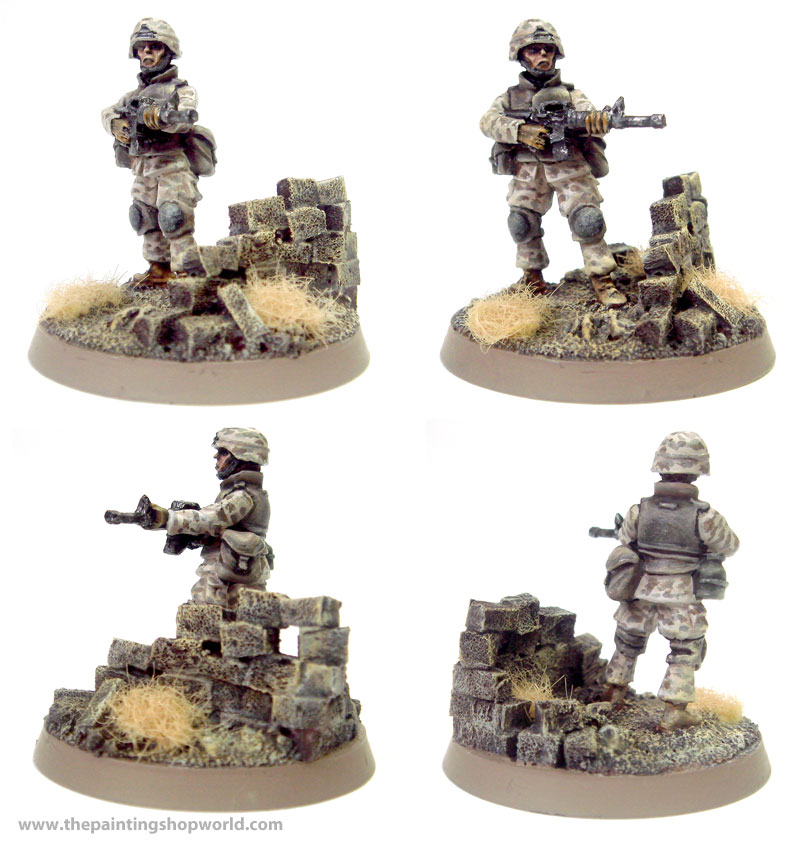 I had fun building the terrain for the base as well. Using blue foam and cutting them into small bits, I built the wall up as if I was a construction worker building the wall. With the modern military miniature soldier standing behind the wall as covers, the whole presentation looked good with a good satisfaction. In my mind, I can imagine the scene, the soldier taking cover behind the wall and engaging the enemies.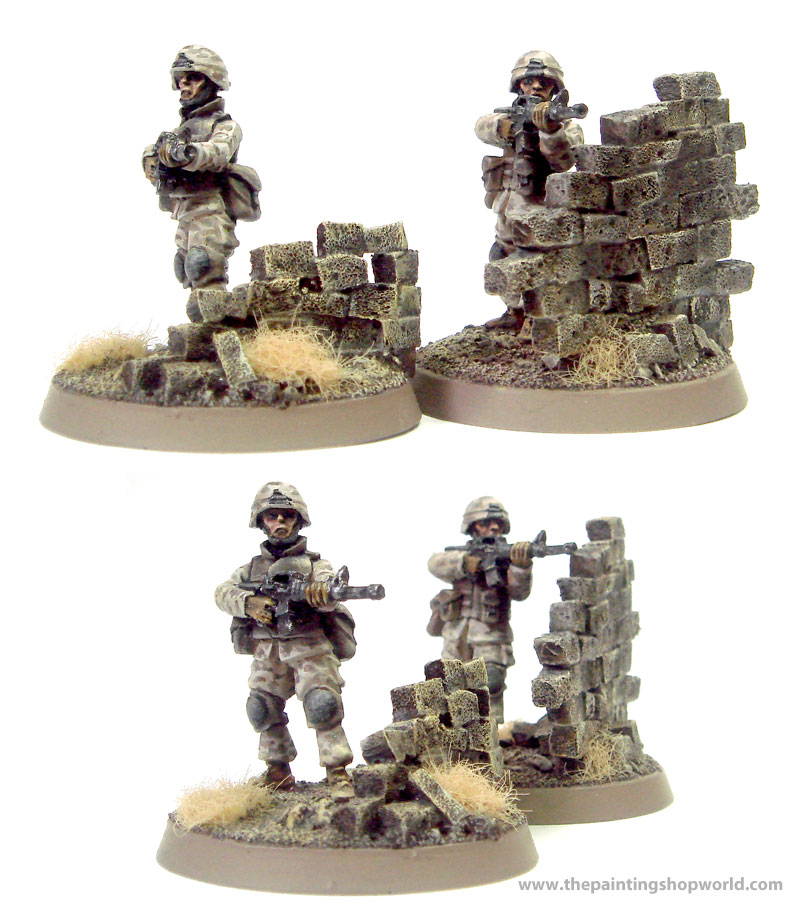 When the reality military soldier mood hits me again, I am gonna get the Eureka miniatures seal team. Cheers!