I was hoping to finish my Grey Knights Purifiers over the weekend, but things got delayed and they are still not done. Arghh. I just started my US Marines miniature from Black Scorpion just now, deadline is next week, gonna have to finish by the week days this week. Then after probably will try, or rather must complete my Grey Knights Purifiers.
Just as my interest and mood got into the modern-day US marines soldiers, another brand of miniatures, Eureka Miniatures released some new US Seals miniatures. Gosh they are good-looking, and the details on the carbine rifle really enticed me a lot. Looks like I am really tempted, once my Black Scorpion – Marines are done, these will be my next modern marines soldiers to paint. Oh no, the USMC Force Recons are so amazing as well.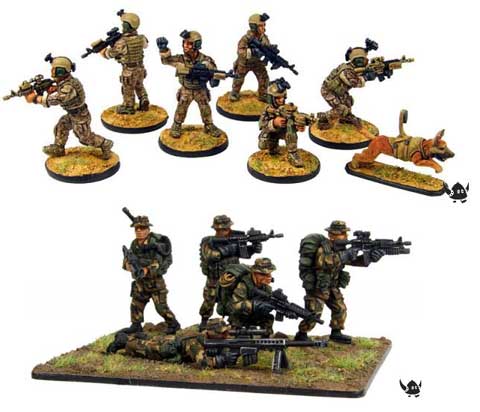 Check out more pictures at Eureka Miniatures Gallery, the Afghan Guerrillas are amazing as well… Oh no…! Cheers!