Finally, the Warhammer 40k Ultramarine movie is released. News came about on the 8 Oct 2010, was a few days late to find out, but still pretty excited about it. The movie will be officially release worldwide on the 29th November 2010.
The Special Edition DVD set is available for pre-order already. Check it out. The packaging looks awesome, with good graphic and good case packaging design. I am always excited with all these special edition release, but for this one, I am much more keen in the 32 page hardback graphic novel included. And further more, its written by Dan Abnett. Gosh, this get me so excited, haha.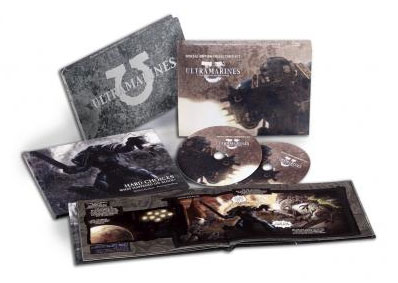 Then check out the bolt pistol replica. Its simple amazing! See the pictures of how the replica was made. Its so inspiring. For a moment it did occur to me maybe I could build one… haha. But that's just a random thought. I think I have too many painting project to get going… haha. One of these days, maybe… haha.
This few weeks have been full of excitment, with the Dark Eldar tainting me (finally pre-order my Dark Eldar codex), and the Ultramarines hovering in my mind. So many things to get, so little gold coins, haha. Meantime, let me calm down my excitement and prioritize which ones to consider in the buying list. And, Grey Knights is in the rumours for early 2011… Oh no…. haha… Cheers!