Finally finally, over the weekend and past days, managed to complete my 6 wolves finally. That will leave me with a total of 2 units of 6 Dire Wolves…. HOWL!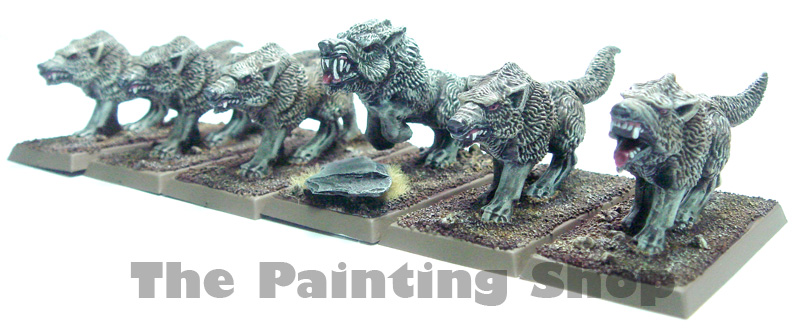 The Doom Wolf is the one with the rock in the center of the unit. I had a post earlier about how I converted the Doom Wolf to a higher leaping angle. Added a piece of rock slab from the Citadel Basing Kit, so it looks as like it leaping over the rock slab for a fast attack!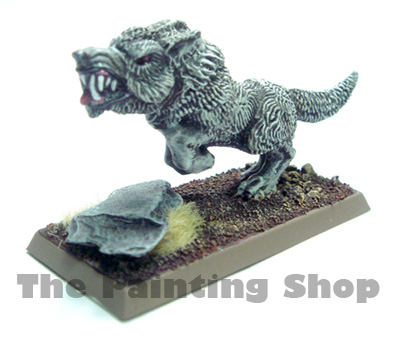 My final 12 Dire Wolves all ready for an attack! HOWL!!!!