Managed to complete a Khorne Bloodthirster project quite a while back. I was very pleased with the results. Started off with quite a few research and choice of colour scheme requirement by client for the Bloodthirster. The Bloodthirster as mentioned by my client, was one of his favourite miniature in his Khorne or Daemons army. The colour scheme decided was much to a typical sort of red feel as its with most demons imagined.
I had the body, wings and the whip weapon painted as an sub assembly. The body went through layers of washes and glaze followed by fine highlights. The wings were painted using wet blending techniques over many layer to obtain a near smooth gradient feel.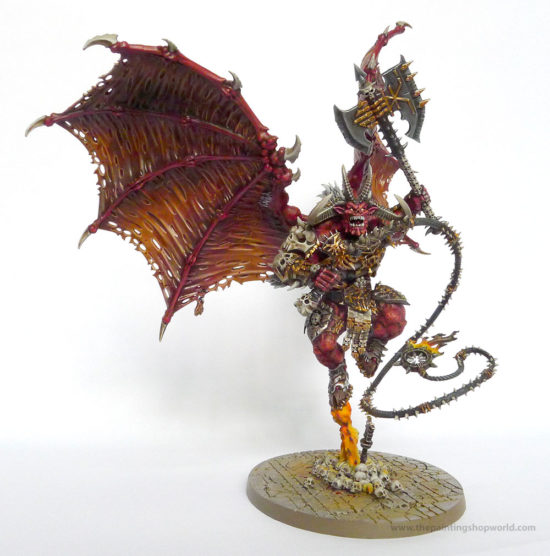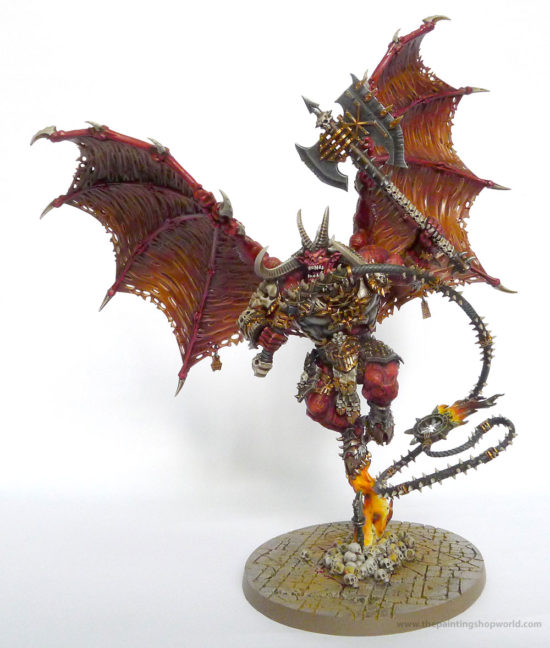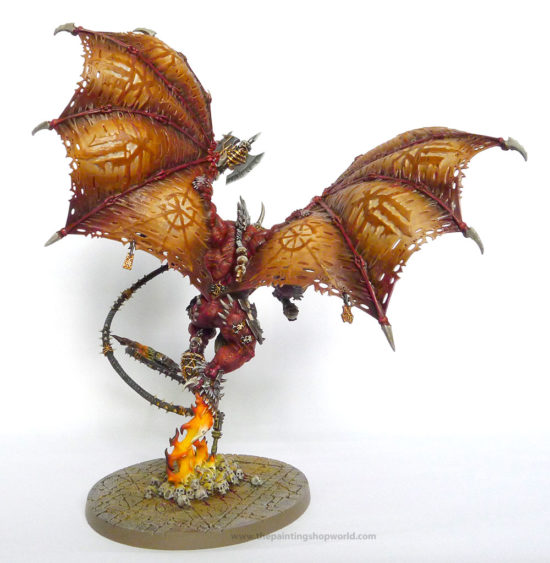 As the Khorne Bloodthirster was in a leaping sort of pose, I imagined it being summoned and it appeared out from a pile of bones. Did some planning and shopping for the base design. The base is from Dragon Forge base. I managed to get a bag of skulls from Secret Weapon. Assembled the Bloodthirster to the base, and I slowly skull by skull piled up the skulls to form a pile. Once painted, managed to drip some Citadel Blood for the Blood God paint onto the groove of the base, sort of to portray blood flowing from the pile of skulls.

Overall, the Khorne Bloodthirster really looks amazing and impressive, though I myself is not a fan of Khorne. Definitely a great miniature to paint that will finish with a amazing satisfied feeling. Cheers!