Air support is here for my US 7th Division. Managed to get my P47 Thunderbolt all done and ready to bomb some stuff. Painting an aircraft was sort of first time for me at this scale level. After much research for the colour scheme, decided follow the standard colour scheme as on the box itself.
The white silver body was first painted with Vallejo Chainmail Silver. Then I mixed white with Silver to sort of blend and tone the silver feel down for the body. The grooves were carefully lined with Secret Weapon Heavy Body Black wash. The red, black, yellow pattern were painted next. Once all done, I dusted with it some Secret Weapon Black Exhaust weathering powder for the fumes and carbon on the engine and gun area.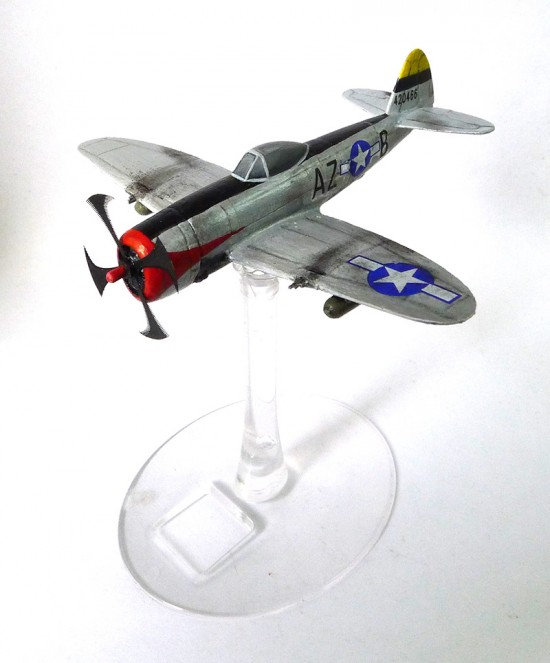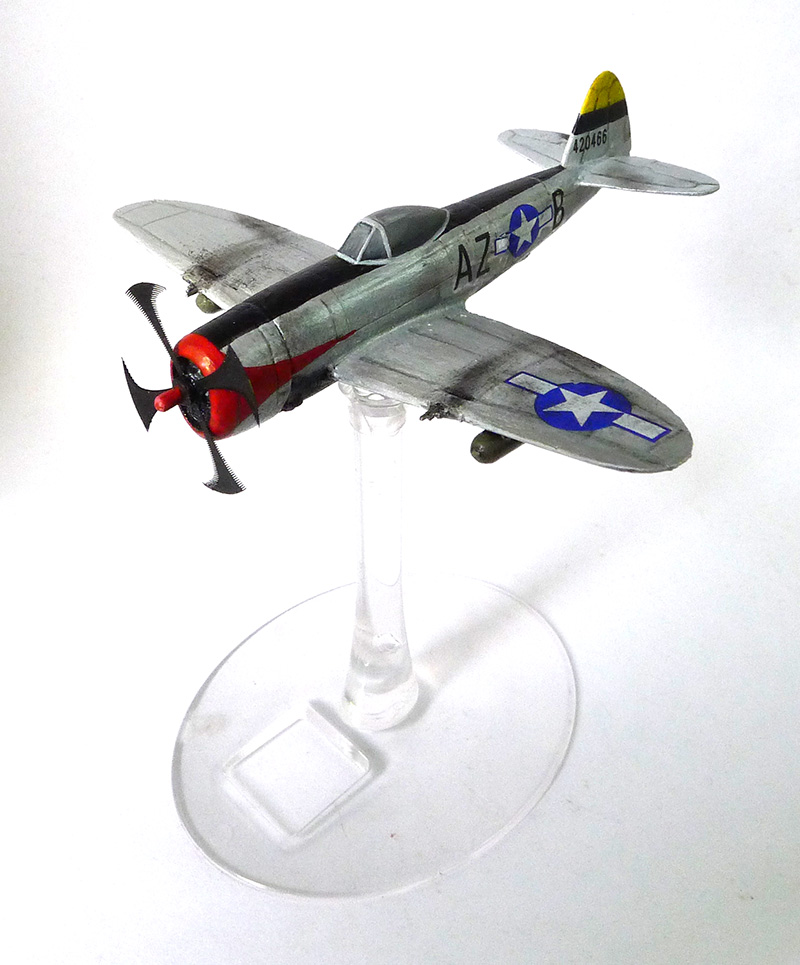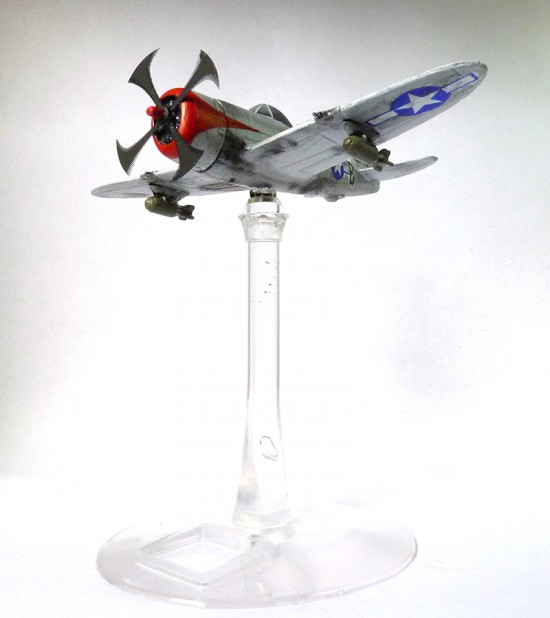 The Fow P47 does not comes with any propeller. Just the propeller tip was provided. I just felt that the plane does not look dynamic in flight without any propeller. After much looking around, I got the propeller from PropBlur. It's a site that sells model propeller for aircraft. Base it black and glued it on the P47, and wow, the plane now look dynamic and lively in flight!
The flight stand provided was kind of short, as I felt in term of proportion to the height where a plane would attack, it should be maybe higher or taller. Wanted to extend the stand, but changed my mind after much rules reading for the game, I decided to just use the provided standard one.
Now, let get ready for some bombing for my next game. The last game when the P47 was unpainted, it did not managed to bomb anything at all. Haha, we all blame when its an unpainted miniature… Cheers!