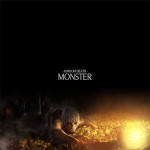 Kingdom Death Kickstarter launch today Fri 23 Nov 2012. While I was working today, got the mail from Kingdom Death regarding the Kickstarter. I nearly forgotten all about it, blame it on work, haha.
Click on the link and check it out. Hoooo… Its simply amazing, and WOW the goal amount was nearly at its goal, missing only by a few thousand. By the time I read about the details, and which pledge level I would wanna go for, the goal was achieved already. Wow… $35k goal all pledged in a span of 1.5 hours just after its launch! WOW again! As I post this post, its already at 60k with its 55k stretch goal bonus achieved! I am guessing this kickstarter will definitely be a sky-high record (there is still 45 days to go!!!), maybe surpassing Relic Knights and Sedition War…. WOW!!
Be sure to check the Kickstarter here! Kingdom Death!