Managed to squeeze some time amid my commission paintings and work deadline to deal with the Dust Warfare Tokens. Had mine first intro demo game of Dust Warfare few weeks back. I must its rules were refreshing and interesting comparing to GW's which I have been messing with all these years. Definitely will be playing more games and waiting for my orders of walkers to come.
For the game play, you will need tokens to represent the different state which your troops is in. Get shot at, supressed token, enemies moving near you, reaction token… and a whole lot of other tokens needed as well. There isn't any token available for sale. Its only given as template at the back of the Dust Warfare book, where you can use to create the tokens. I have emailed Dust before asking will there be official tokens available in the near future, seem like not.
Anyway, after much sourcing and researching around, I managed to whip up my own tokens. The templates for the token can be downloaded from Fantasy Flight site in PDF files. For the tokens, I happened to come across some token available at my local gaming store. They are chips from Koplow Games. Size and thickness is just right, with a diameter of 19mm and thickness of 2mm.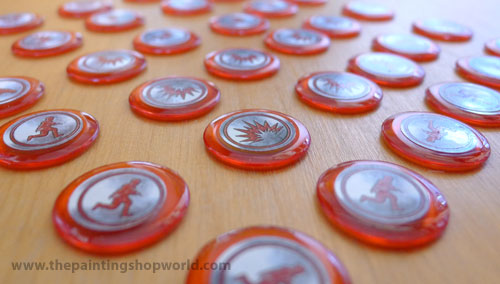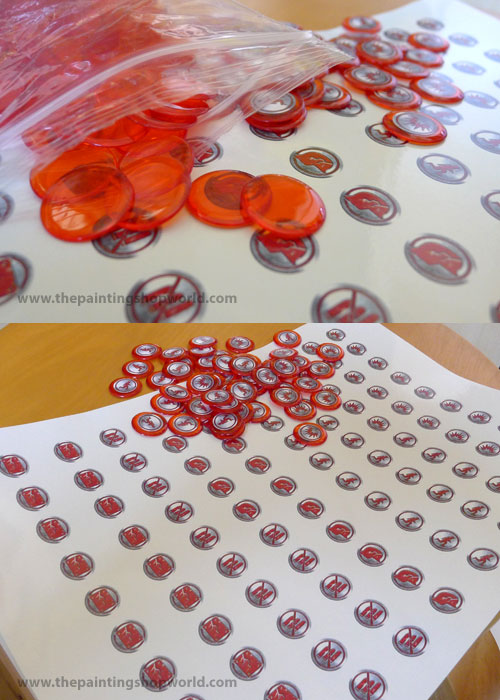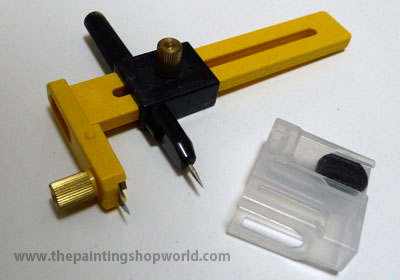 I downloaded the PDF files and resized, layout and have it printed on a label sticker paper. Cut up each circle token of 14mm with a circle cutter from OLFA and pasted it on the token center. The circle cuter is really cool, making cutting out a circle a breeze. And, wow, nice little token with a transparent ring around. Managed to cut and paste a complete set of tokens exact amount from the pages of the Dust Warfare rule book. Now to pack them nicely and get ready for the coming Dust battles… Cheers!