Just to sidetrack a little. I been playing this video game Skylanders with my son since his birthday. It a simple kids hack and slash game with characters levels and such. It's unique feature is where the characters are toy figures where you can place them on a portal (wireless) and the character appears in the game with you controlling it. Its pretty fun with all sort of characters, powers and leveling ups. See the Skylanders site.
Now, as usual, most toy figures are just usually mass painted in a single base colour tone with no shading and details. Some of the figures has a little texture in them, I thought maybe I should give one of these little Skylanders a make over, haha.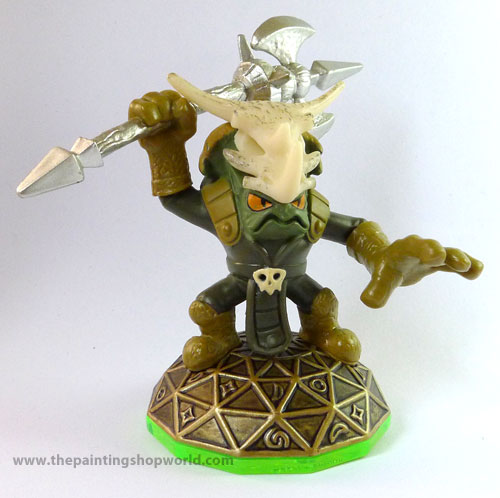 I been playing this character called Voodood with my son, so I thought I shall give him a make over and have him painted to that he goes into battle with honor and style. Besides, the animated character in the game looks better than the toy, haha. So here goes, this is my Skylanders Voodood…
So much for the distraction, now back to my Dark Eldar Wyches, Sedition war and another diorama… SO many things to paint… oh no… Cheers!