Got one of my Dark Edlar Wyches test painted all done up. Overall, I felt she looked a bit dark though. Wanted her to look and feel a bit more alluring sexy feel, but the results turn out to be of a darker feel. But, its Dark Eldar right… they are on the dark side haha, … Feel the pain… haha.
One side of the Dark Eldar Wyches, I painted the usual Dark Eldar Kabalite scheme I had. The other side which I mentioned earlier that I wanted a black shiny tights feel. I tested with a black colour tight feel, but the colour turned out just not right. Was trying to decide what other poosible colour could the tights side be. In the end, I resort to a metallic grey, a mix of Citadel Bolt Gun Metal with Chaos Black. Then highlighted with a lighter shade of grey, Citadel Skull White and the metallic mixture. I applied a layer of Tamiya Clear shinny gloss over the tights areas.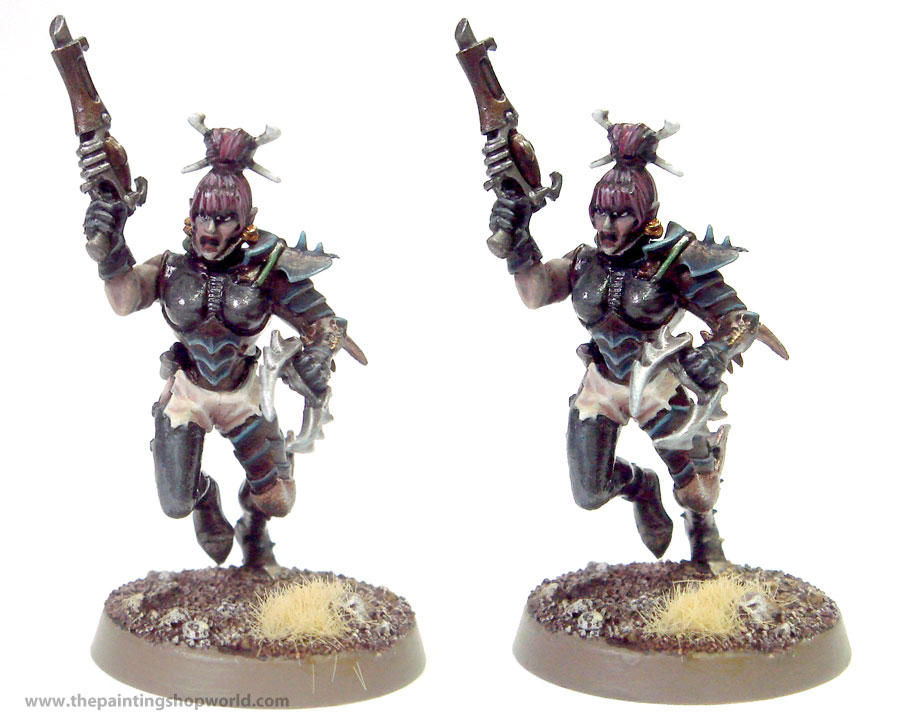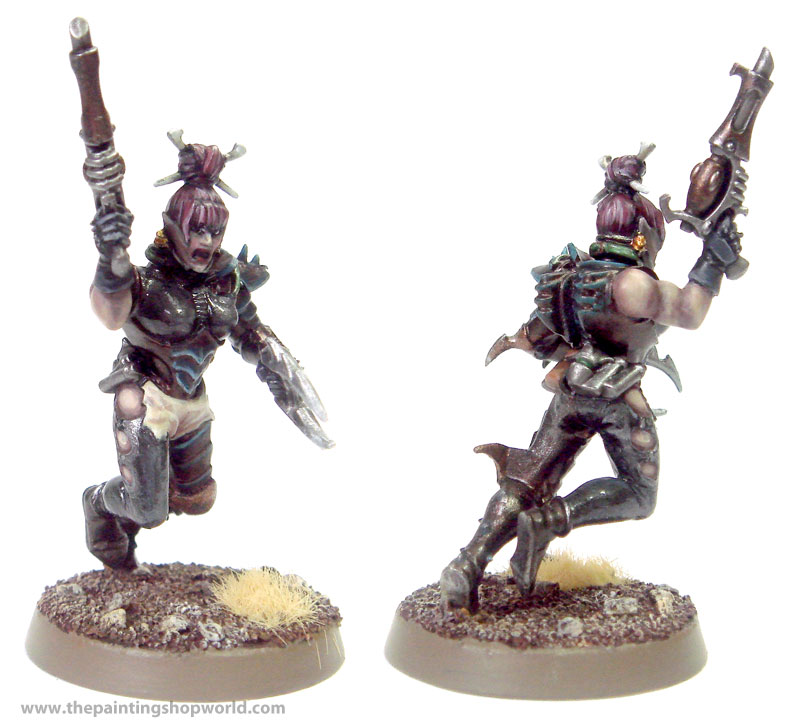 Well, I must she looks sinister and dark, I wonder how would a few of these Wyches would feel like. Hmm, think I will continue this scheme on a few Wyches and see how it goess…. Feel the PAIN… more painting, cheers!