Finally my order of GW Finecast popped into my mailbox yesterday. It's been a long wait for this order of Dark Eldar Archon and Incubi. In fact, I ordered this way back like in the month of May end, just during the last hours of the GW embargo. Its been 2 months plus, then finally I got my GW Finecast miniatures. I was worried that my Dark Eldar army wont be having a HQ commander to lead… Now, fear not… Archon is here! Haha.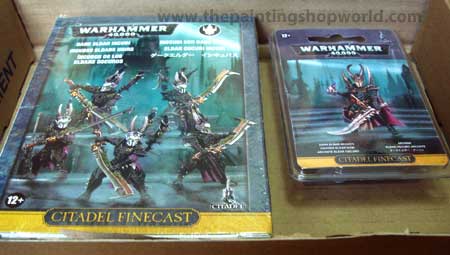 I guess the delay was due to the fact that GW is limiting the supply of Finecast miniatures to customers and stockist. Even at GW online stores, Finecast miniatures are limited to only 5 pc per customer. The reason cited that its due to high demand. Do you buy that reason? Theoretically, when a company launched a new product, they should have done their homework of market demand research and such, and to plan their stock and inventory. The last thing anyone would want is to disappoint customers with long waits, right? Then GW being a leader in miniatures gaming, I guess they have developed the attitude…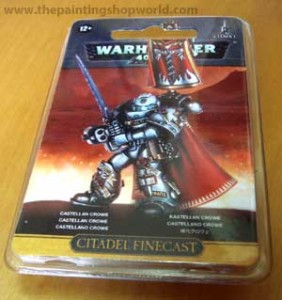 So, like GW say, what's your first finecast? Well, I thought my first finecast would be my this order of Dark Eldar Archon and Dark Eldar Incubi. But apparently not. I got my first Finecast which is Grey Knights Castellan Crowe few weeks back at my local store. Actually I did ordered Grey Knights Castellan Crowe when it was released way back, but I think my order was caught in the transition period of metal to resin and along with delays, and finally there was no metal stock left and my order was refunded. Still eventually, I managed to get Grey Knights Castellan Crowe locally to complete my Grey Knights collection… phew…
For The Emperor!