Right on time. Everything went as scheduled, completed my last 5 more Dark Eldar Kabalite Warriors. This forms my first squad of 10 Dark Eldar Kabalite Warriors. Next project for the Dark Eldar would be the Raider. Been a long while since I painted any vehicles. For the Dark Eldar colours and tutorial, see my earlier post.
The painting experience for my Dark Eldar Kabalite Warriors was indeed an exciting and fun one. I particularly like to paint the Turquoise armour streaks, blending and mixing all so exciting. The Sybarite was a fun paint job, especially painting the agoniser, I can imagine the pain when it lands on its victim… ouch!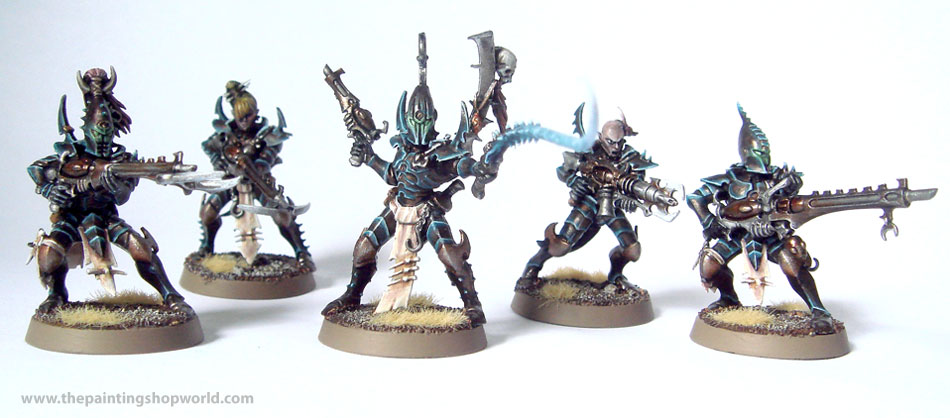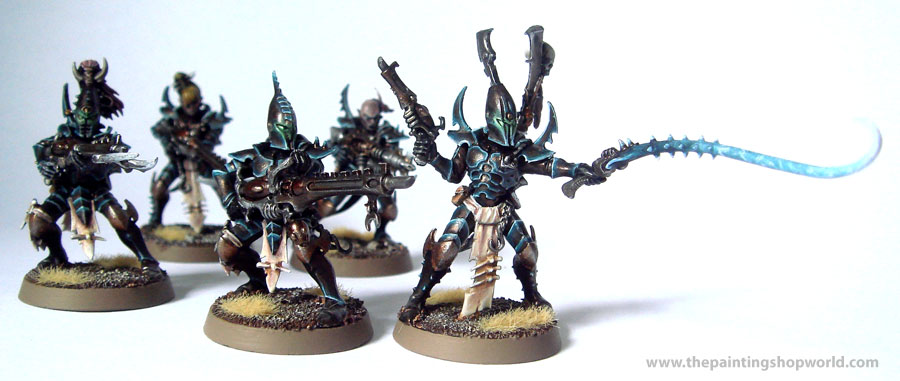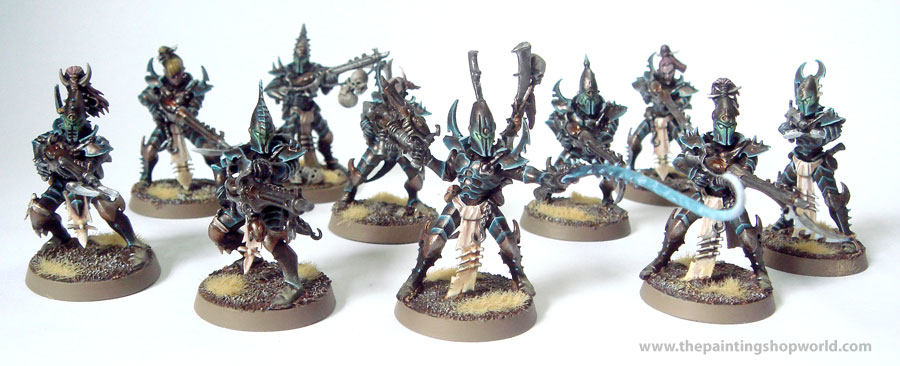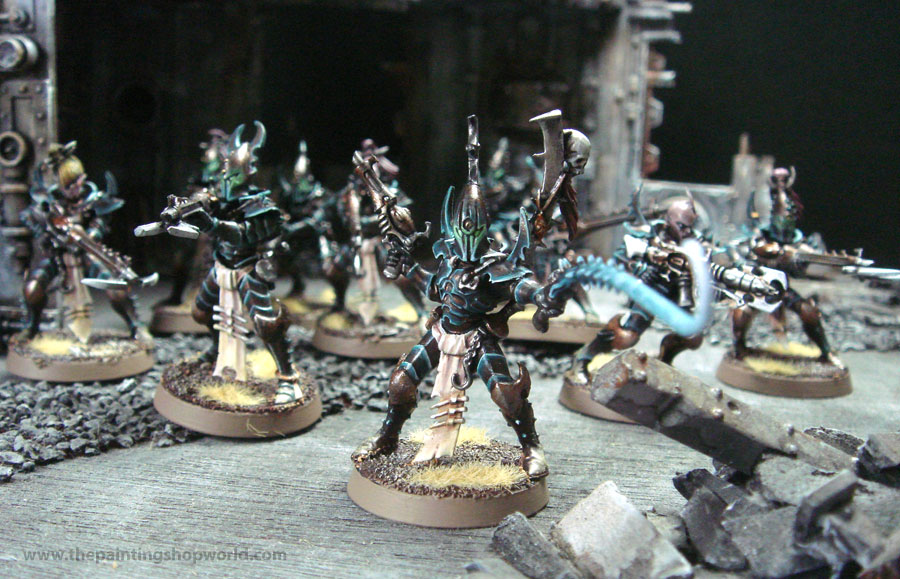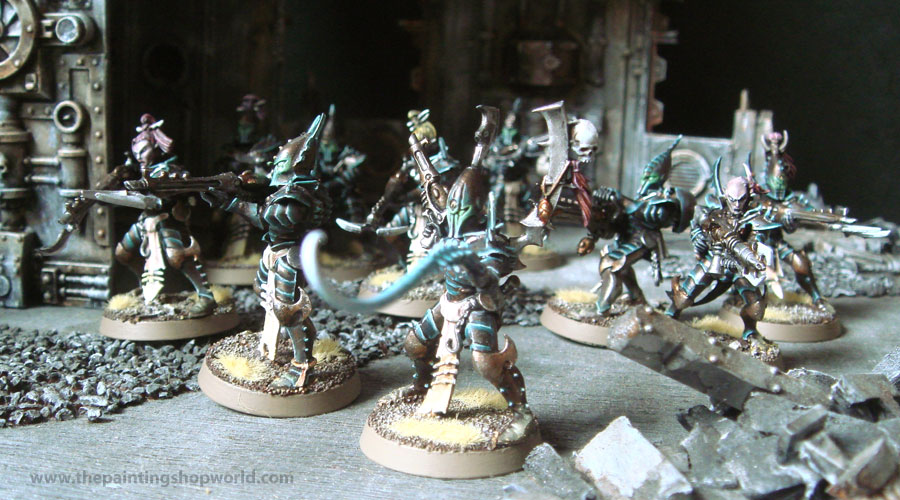 As the Dark Eldar Kabalite Warriors looked so awesome and "painful", I took some shots of them in the Cities of Death. I was thinking having a game of 40k with the Dark Eldar in the Cities of Death would be fun. Next, to sort out the mess on my painting table, and move on to my contest painting Avatar of War miniature and Grey Knights which are on the way. Cheers!