Dark Eldar! The mood is back. Now I feel like getting a Raider to paint… haha. Let me get the passengers for the Raider ready first. Managed to assemble the rest of my 9 Dark Eldar Kabalite Warriors.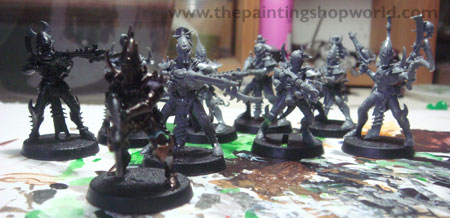 While I was assembling the Dark Eldar Kabalite Warriors, I realized that the leg portion has matching part to the waist with equipment portion. Mess up some of the matching parts, had to force spilt them up and re-assemble with the correct matching ones. Some of them, I just had to cut and trim away the waist stuff and force a fit to the legs portion. In the end, still managed to assemble up every warrior in good condition, only for one head…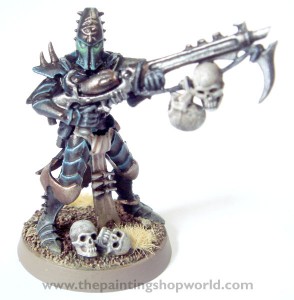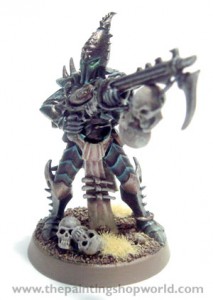 The head part, one big mistake I made. I used the Sybarite's head to assemble my first Dark Eldar Kabalite Warrior miniature. The Sybarite head supposed to have a flat chamfer at the end for the assembly of the head gear. Since I used it already for the Kabalite Warrior and it was painted already, I cant remove the head, instead I added a sharp tip to the end of the chamfer. For the Sybarite, I took another head and cut off the tip and assembled the head gear. What a silly mistake! Guess I have been assembling too many Imperial Guards, assuming every parts are interchangable.
So much for the assembling, now for some painting… cheers!