And screams filled the air, piercing into the depths of the ear drum… Arghhhh! Yes, my Vampire Counts Tomb Banshee and her 4 Cairn Wraiths are all done. Gosh, they looked ghostly and ready to wipe any souls out there.
Don't you think my Vampire Counts Tomb Banshee looks pretty?… haha… I wanted her to sort of like wearing an old dirty gown of some sort. Imagine an old bridal gown turn yellowish, then toss into the sand and dirt and rolled everywhere. At the same time with the dirty gown, the Tomb Banshee sort of still have green glows. With that idea in mind, after usual base coat of Citadel Chaos Black, then Skull White, I started by washing her down with Citadel Gryphonne Sepia then followed by Devian Mud. Highlighted and wash the edges with Citadel Skull White. Next, followed by a wash of diluted Citadel Dark Angel Green, and Skull White highlight at the edges. And, there she is… screaming all the way….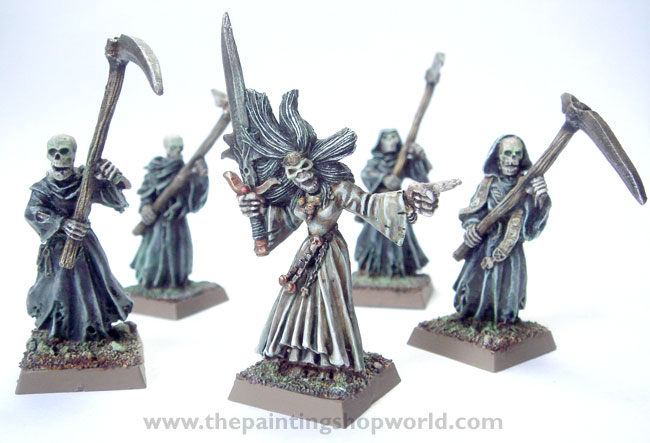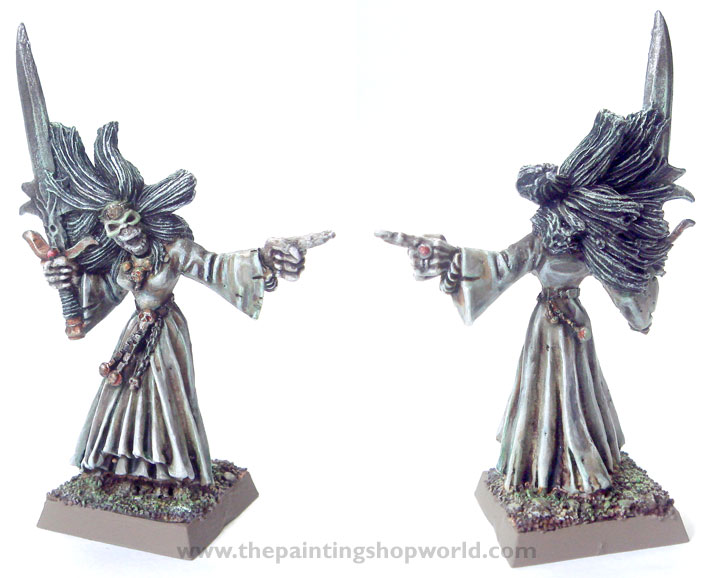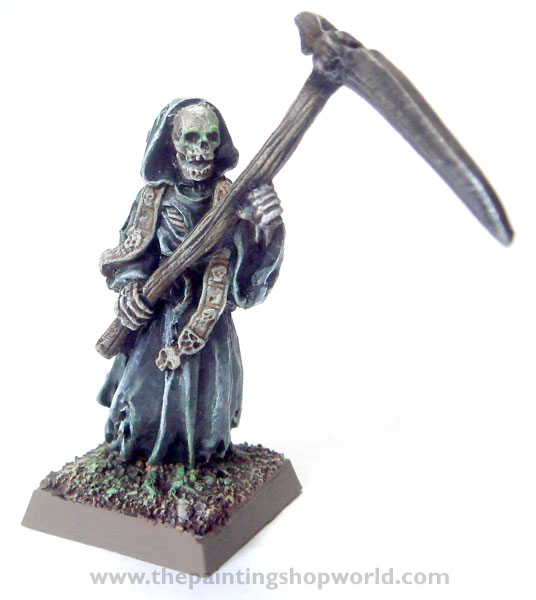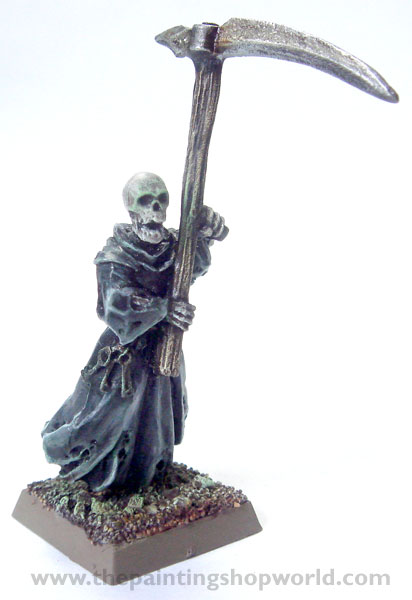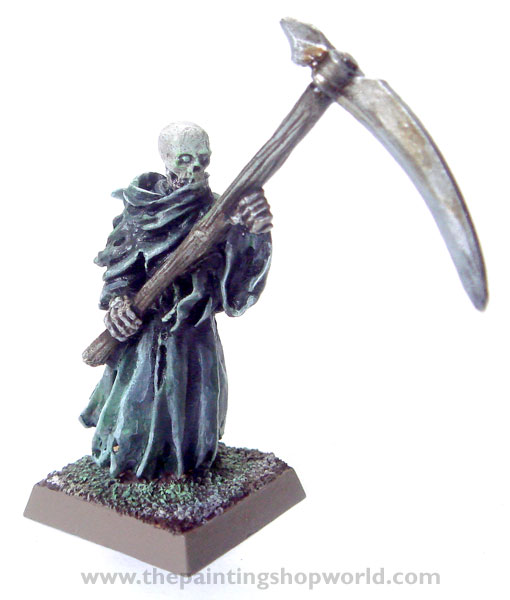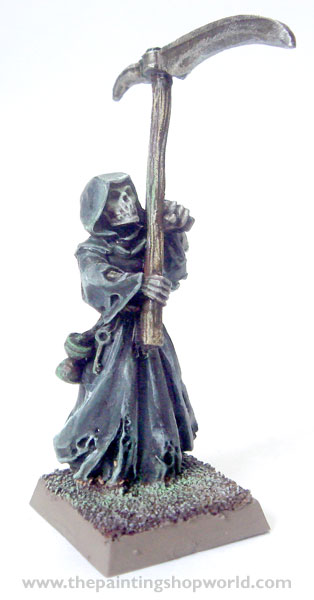 With almost all of my Vampire Counts miniatures done up, only left Blood Knights and 10 Skeleton Warriors, I am ready for a battle with my Vampire Counts army. The air feels cold, the air feels damp… ooo, haha. Anyway, think the 40k mood seems to be kicking in with the Grey Knights hype and such. Let me rumble what's for 40k next… Cheers!