Over the weekend, managed to get 2 Vampire Counts Cairn Wraiths all done. Still have 2 more Cairn Wraiths and 1 Tomb Banshee to go. If everything goes as planned, I should be able to get the Cairn Wraith unit of 5 all done by this week or weekend.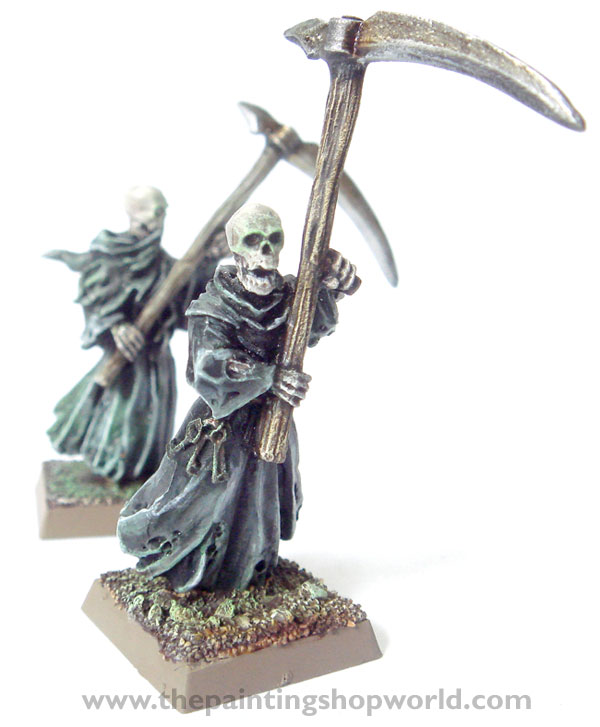 Before I started, I roughly had in mind that I wanted to maintain a dark feel like a reaper kind of cloak clothing for the Cairn Wraiths, but at the same time they also should have a green ghostly feel to it.
Painted the Cairn Wraith with shades of Citadel Chaos Black and Fortress Grey, highlighted the edges with Skull White. After which a diluted wash of Citadel Dark Angel Green is wash over the miniatures. Once dried, the edges are highlighted with Citadel Skull white lightly.
Now they are dark and ghostly… Ooooo, haha. Here I go… back to more chills and painting… Ooooo, cheers!