Just when I had my 30 Warhammer Empire swordmen charging into battle, haha, I realized that I got 2 Warhammer Empire Knights White Wolves left behind unpainted. I had my unit of 8 Empire Knights White Wolves done quite awhile back, added 2 more Empire Knights to make a unit of 10 awhile back in the 7th edition time range. With the latest Empire army book, White Wolves are not longer as a unique core choice, but it is represented as Knightly Orders armed with great weapons.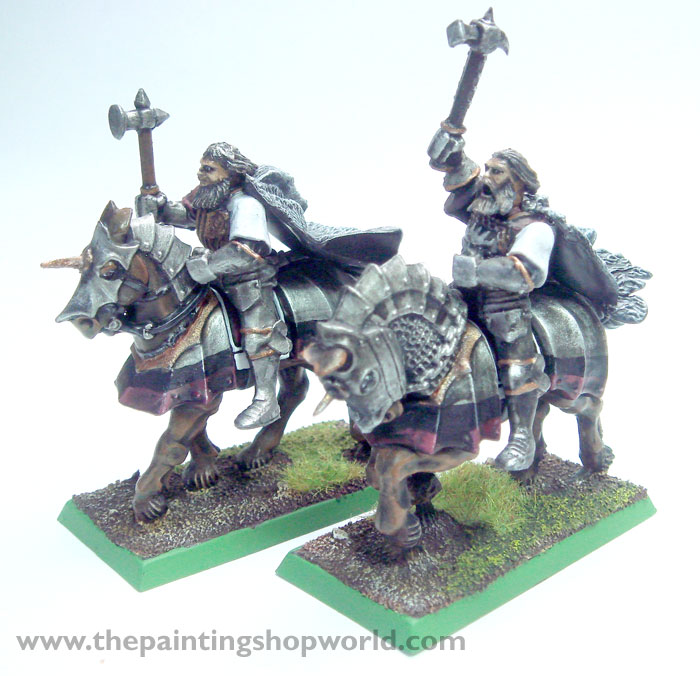 After the 2 Empire Knights were basecoat black, they have been stuck on the shelves among the back ranks. Still in a recent mood to complete those units or troops that are having few outstanding ones, I finally took them out from the ranks and painted them. And finally the 2 Warhammer Empire Knights White Wolves are all painted up, forming a unit of 10 White Wolves or Knightly Orders with Great Weapons. Managed to get the movement tray textured and painted as well!
White Wolves charge! FOR SIGMAR!