Finally managed to finish up my 5 more skeleton warriors over the weekend. I guess painting skeletons are much faster then painting the Empire swordmen as compared. Most likely cos the skeletons are not really dressed, just in naked bones… haha.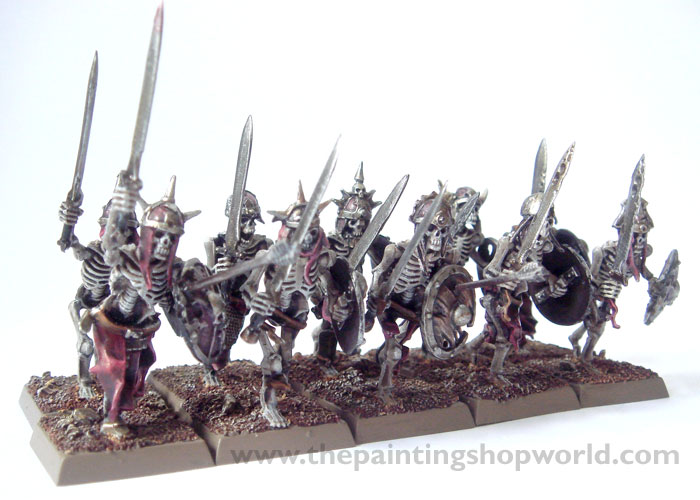 I have painted 10 more skeleton warriors to add to my current unit of 20, making it 30 skeleton warrior. I am still counting and deciding how many should I field for my horde of skeleton warriors, thinking between 30 or 40 skeleton warriors. I can imagine fighting the horde of skeletons, and they are undead, so most likely the fight will last a few turns before a victor side emerge.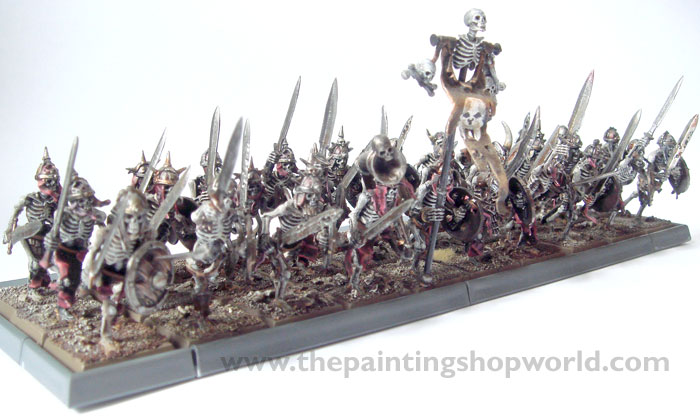 Any Vampire Count players can share their thoughts of having a horde of how many skeletons and the strategy on the battlefield?