Arrgghh…I summon 5 more Grave Guards! 5 more! Argghh….
Miss my target again to finish my last 5 grave guards. Weekend only managed to do a basic colour coat, wash them down, and managed to highlight the cloth section of 3 grave guards only. Let see if I can push myself to complete these last 5 by this week.
Thought I do a simple point diagram and show you how I painted my Vampire Count Grave Guards. My style is mostly the dirty wear and tear style. Never really like the style where the models feels like fresh from the oven.
I colour the basic colours needed first, then wash them down and finally highlight the edges and high points to finish off. The diagram below will show you the details…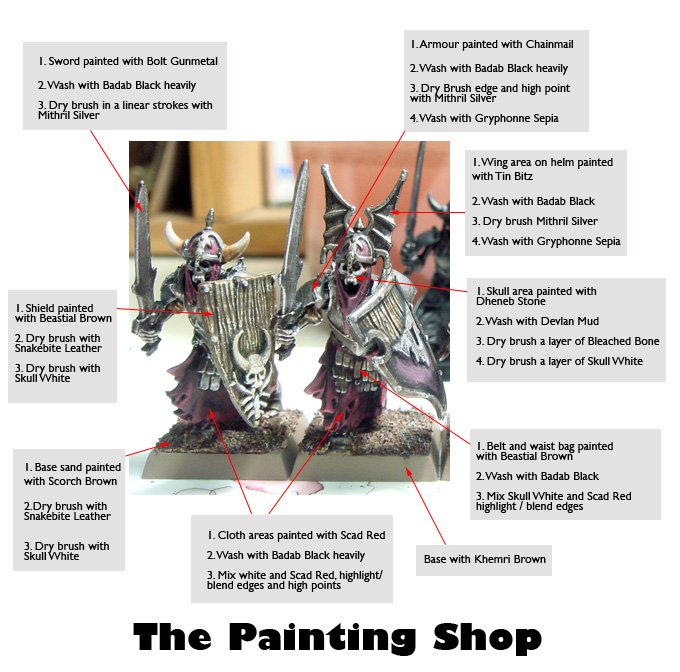 In the meantime, let me get back to more painting.