While painting my grave guards, suddenly got the urge to cut up stuff. Thought maybe I could make my old version dire wolf (Doom Wolf) in a much better leaping position. I am using the old wolves to represent the Dire wolves for the Vampires. The new Dire Wolves in the vampire range as I mentioned before, looks too naked and fleshy. Just feel that wolves should look like wolves, fury, fierce and with that touch of evil in the eyes.
I am converting the Doom wolf to a higher and better leaping look. Cut up the hing legs, move them to a more backward position.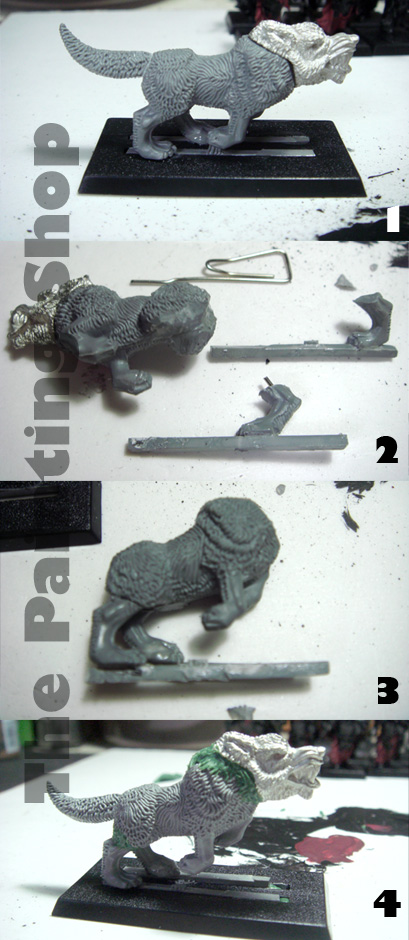 Because the head of the wolf sculpt is metal, the legs mights be too weak with the glue to hold the position. So, I drill a small hole and pin the hole with a paper clip, glued them together. This would be strong enough to hold the body and metal head. Touch the gaps with green stuff and sculpt it, and done… my Doom Wolf all ready to pound on anyone…. HOWL!!!