Just as I was short of a commander for the Imperial Guards, I wanted to get the current new Cadian command squad set when an idea strike me. Maybe I can assemble a IG Cadian commander with all the bits left over here and there. The current IG commander I dont really like, I prefer the old metal version ones. If anyone has the metal one, please let me know.
Anyway, this was what I salvaged and assembled…
1. Commander head, body and legs from the tank accessory sprue.
2. Hands from IG heavy weapon squad.
3. Bag, pouches and knife from Cadian sprue.
4. Bolt pistol from marine sprue.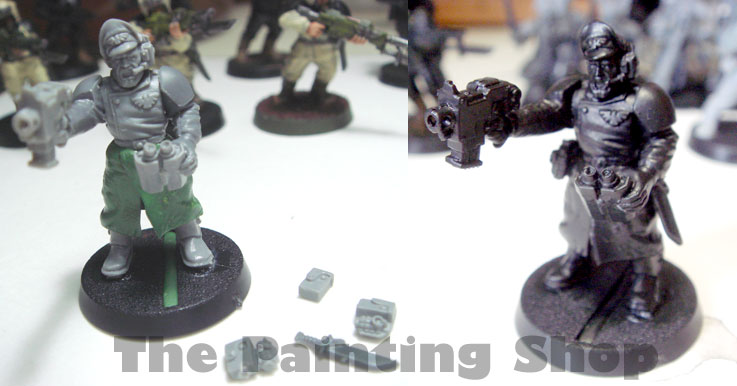 Assembled it up, green stuff it to add a trench coat type of commander uniform… and wow… I got my IG commander done.  Wow… all ready to issue command! Next… paint it… stay tuned.