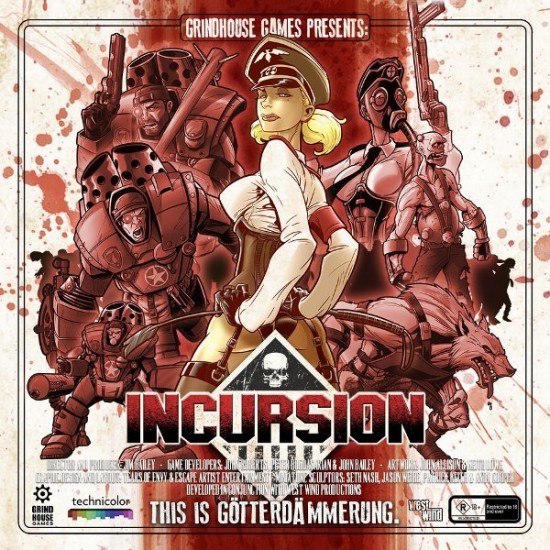 Kickstarter can be addictive as well. It can be just like collecting warhammer and wanting to add-on to more. Just got burned with Raging Hero kickstarter recently, now I am attracted to this Kickstarter Incursion! Honestly, the artwork really caught my attention. When I realised that it's a Kickstarter, it was total chaos.
After much hesitation, I probably will hitch a ride on this Kickstarter. Incursion game followed a theme of WWII with Zombies, pretty much like the Secrets of the Third Reich. The game play is pretty much like GW's Space Hulk. Besides attracted to the artwork, I guess with the game play similar to Space Hulk concept, it does seem like an interesting strategic game to invest and play. On top of that, there's miniatures to paint as well.
There's 4 days left to the kickstarter, I am hoping more freebies like all Kickstarter can be unlocked. Really looking foward to the plastic doors and the add-on Drop Troopers 200k! Meantime, do check out Kickstarter Incursion!